Patients Discover
Smile makeovers
help perfect
Your Selfie!
Fine Dental's professionals combine select treatments for great overall effect!
PATIENTS FIND Dental IMplants
VERY "Image-FRIENDLY"!
ARVE Error: Mode: lazyload not available (ARVE Pro not active?), switching to normal mode

State-of-the-art dentistry with the care you'd expect from one of Manhattan's finest dental practices.

Start on the road to a picture-perfect smile today!
State-of-the-art dentistry with the care you'd expect from one of Manhattan's finest dental practices.

Start on the road to a picture-perfect smile today!
Our long-lasting, expertly designed dental implants can take your image to a higher level!
Q:

What is a smile makover?
A:

A smile makeover is a treatment plan in which two or more procedures are combined to truly enhance the beauty of a smile.

Many patients are unhappy with several elements of their smiles; through a comprehensive smile makeover plan, Dr. Fine and Dr. Salehezadeh can address all of the cosmetic needs and goals of the individual patient, giving him or her a uniquely beautiful, one-of-a-kind smile. Smile makeovers can be comprised of any number of treatments, including:

Porcelain Veneers
Teeth Whitening
Dental Bonding
Porcelain Crowns & Bridges
Clear Aligners

  
Q:

Is there a treatment that will work for me?
A:

When designing a treatment plan that is right for you, our team takes into account the health of your smile, your cosmetic concerns and objectives, and your overall health.

We customize each smile makeover, bearing in mind the common goal to help each patients achieve the smile of his or her dreams in the safest, most efficient and effective way possible. Our team will recommend the most conservative combination of treatments that will allow you to achieve your aesthetic goals while preserving or improving your oral health.

Once this fusion is complete, your restorations will be attached to the implants, and you can begin smiling, speaking and chewing with absolute confidence.
Q:

What should I expect during my consultation?
A:

During your consultation, our dental team will discuss your cosmetic concerns and address any questions that you may have regarding the services that we provide.

Additionally, we will ask you questions about your goals for treatment, so we can gain a clearer understanding of your objectives and help you to establish realistic expectations. Following that detailed discussion, our team will perform a comprehensive evaluation of your teeth and mouth.
Q:

How does the procedure work?
A:

Following the consultation, our dental team will collaborate on the creation of an ideal treatment plan for your unique smile.

When presenting you with our recommended smile makeover plan, we will educate you on each of its components as well as the alternatives available to you. We want you to make an informed decision regarding your dental care, and believe that you can more adequately do so when we take the time to inform you on the cost, risks, and benefits of each procedure.
Q:

Why choose Fine Dental?
A:

The dental care professionals at Fine Dental have the technical and artistic skills, experience, and knowledge needed to create extraordinary aesthetic transformations and correct even the most severe cosmetic and structural imperfections.

By offering a smile makeover to all qualified patients living in or around Manhattan, New York, we can better enhance the overall appearance of our patients' smiles and address all of their cosmetic or restorative needs.

Many oral surgeons don't take into account the dexterity of the jawbone, the growth direction of the teeth, the curvature of the smile, and a patient's overall health prior to installing dental implants.

If you wish to change several aspects of your smile but don't know where to begin or who to trust, we encourage you to contact the smile makeover specialists at Fine Dental. Our highly esteemed dental team in New York truly cares about health and well-being of our patients and their smiles.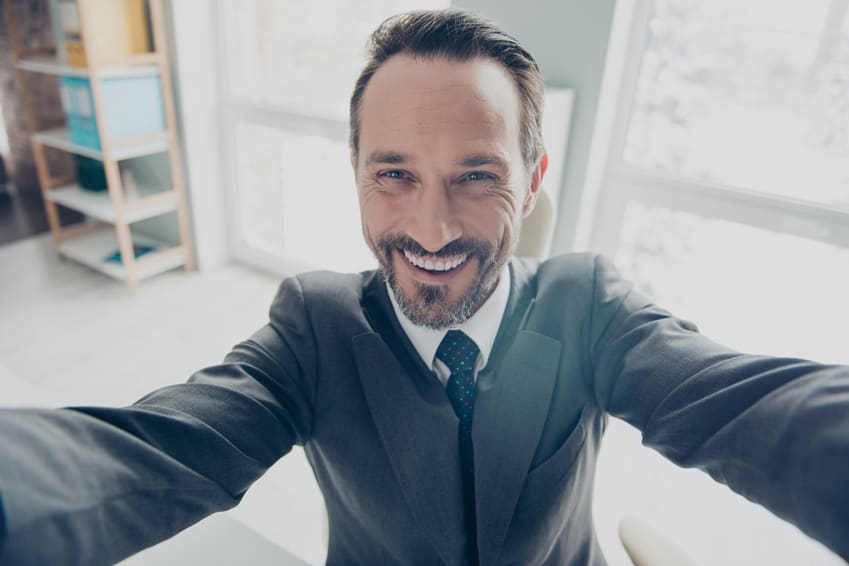 Learn More About

Are right for you? Short answer, it's complicated!

Get the evaluation you need — contact our midtown Manhattan dentists today!